Author: A migratory girl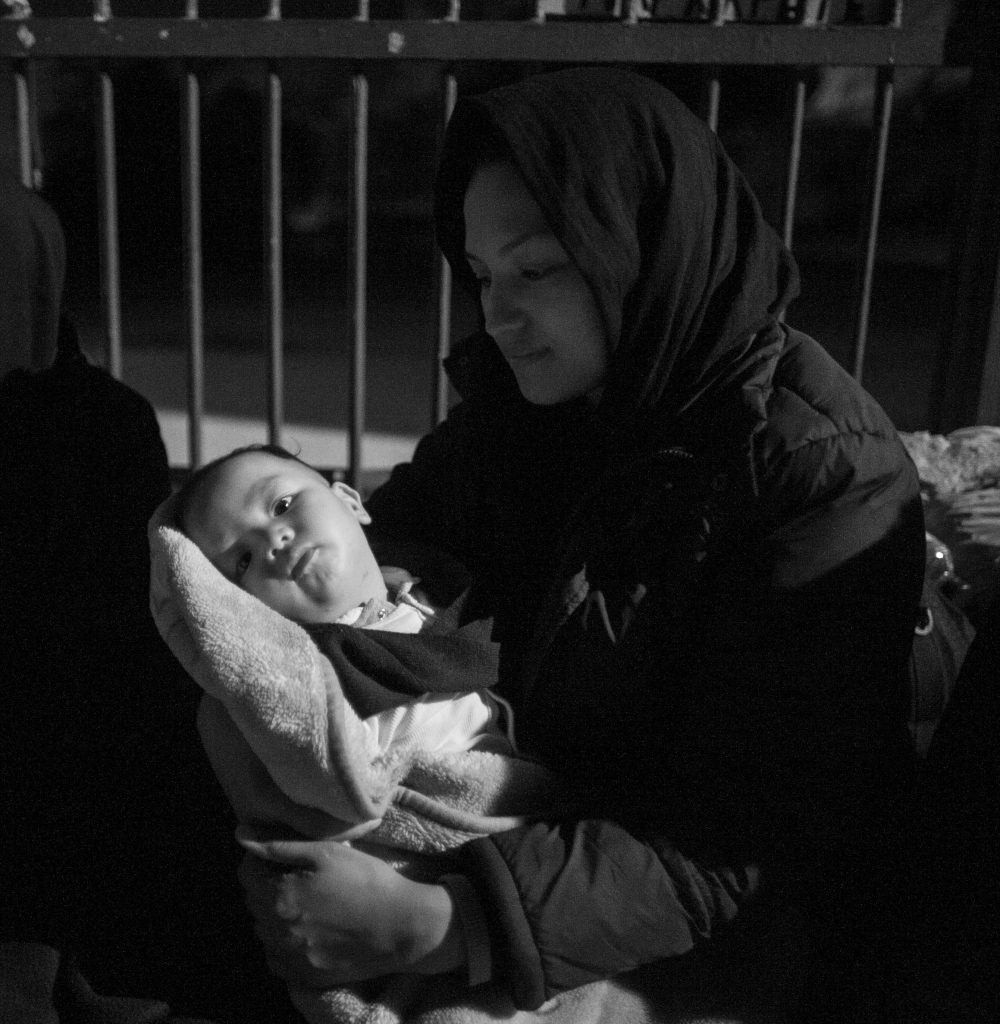 I am the mother of two sick babies
Every mother raises up her baby being proud of it from the first day. When she kisses her baby, her baby kisses her back, and this is the absolute happiness for her. When the child grows, she is watching how it plays with others. She watches it grow and develop. These are the joys of a mother.
I have raised my two children under the hardest conditions of life. I spent everyday praying for them. But while the body of my four year old girl grew, her brain did not follow along. And the same happened to my boy.
I love my children. But society humiliated us for them being different. I will never forget that everybody expected my husband to get married again, because I gave birth to mentally disabled babies.
I didn't even know that I was getting married. I was so small, getting married was for me was like playing with my dolls, and it was the same for all other girls of my very young age.
When I started to learn about life as a couple, I realised that I was pregnant and when I hugged my Mariam* (names changed) for the first time, I became also aware of people's talk – mostly the nearest persons around me. They called my baby "handicapped", "abnormal", and those words aggrieved me.
To find medical help for the growth problems of our child and escape their stigmatisation and the painful talks around our family we decided to escape, first to Iran and after to Turkey.
We tried to find appropriate treatment for our daughter for four years. For the first three years, no one could tell us the reason of her illness. Finally, they found out, that she had a brain damage.
My Mariam … she is full of emotions, full of love and affection, full of innocence. Her world is simple, but pure. Her view on life is different. Even when humiliating hands rest on her shoulders, she feels that they are innocent, hands full of sympathy.
When I see that she goes near flowers, I become happy that maybe she is getting pleasure from her environment, but then she becomes aggressive to them. Observing her in such scenes feels like thorns piercing my eyes.
Every mother wishes to see her baby crawl, but I couldn't see it, since she was like a dead body in a corner until she became two years old. Every mother wishes to hold her baby's hand and teach her how to walk, but I touched her weak joints and she whined and cried in pain.
Hey mothers on this earth! Hey you who have children!
I swear that I raised this girl 9 months in my belly. I swear that I desired death while giving birth. I passed a long period after her birth, eating dry bread with water, praying that she becomes better, that she becomes a happiness for us and happy herself.
I have lived with such pain. The Turkish doctors told us that there was no hope to treat Mariam.
And, then, in Turkey, another seed was planted and started growing. I have grown Amir* full of hope. Although looking at Mariam made me cry every day, my husband, cleared away my tears, put his hand on my belly and gave me hope. How many nights didn't I cry for the health for my kids… but in this inhumane world, my souls screams haven't been heard.
This mother, after 9 months of carrying her baby and 6 days of labor pains, was told once again the same news: She is having an unhealthy baby.
I passed two years full of hope, telling myself that maybe it was not true, that things may change. The doctors in Turkey told us that he had the same problem as Mariam. His brain will not grow and the muscles of his body will not work well. However, there was a treatment for him, especially because he was smaller that Mariam, but that treatment was not possible in Turkey. For that we needed to move on to a European country.
We had been living as refugees in Turkey for four years. We were beggars on everybody's door. Every day we visited the doctors. However, we didn't know their language, and we didn't have an interpreter. We wandered for hours and days to find the hospitals as we didn't know the addresses, only to understand, in the end, that we were in Turkey for nothing. We saw that all doors were closed to us. So we gathered everything, held our children's hands and started our migration towards Europe.
Now we ask ourselves: Is this really Europe? Is this the continent of hope? Where is that bright light that we came here to find for our children?
No! Here our heart's light didn't turn on. Europe turned our hopes off and we are trapped in darkness.
For four months now every day we go to the doctors in Mytilene. It seems that our babies are pictures, that can be diagnosed by a quick look. Without having carried out any test, they tell us that our babies don't have any problems. It is as if you go to the doctor and tell him that you have a headache and the doctor tells you, "where is your pain, I cannot see it".
No one answers our questions. We are like ping pong balls for them. They throw us from one hospital to another for nothing.
If you have parents, if you are a father or mother, if you love someone around you, you will understand us. You will understand how hard it is to see a seed of your body, growing to become a human that is just alive but doesn't live. Every day looking at our children's situation we wish to die.
We didn't come here for money or luxuries but for the doctors. For us just having a nest to protect us from the cold and to live with our healthy children would be enough.
In search of just a nest…
Parwana
p.s. Thanks to my friend who shared her story with me. I wish she will find what she is seeking for!