All about this trip?
"My critical analysis"
When I arrived in Munich, Felix and Arash came to pick me and be together in the place of exhibition. We arrived and such a big shock, it was not because of the exhibition place, the artistic work of region people with bottles of irons which honestly impressed me. But it was to meet Nahid there. Nahid Akbari is 17 years old young refugee and an activist soul from Afghanistan which was an active member of YRM as well. Her journey with her family started in 2021 when the news about interviews of Turkey exploited from ministry of migration in Greece. As one of many families they started their way from Greece to Germany. This means that they passed following borders one after another.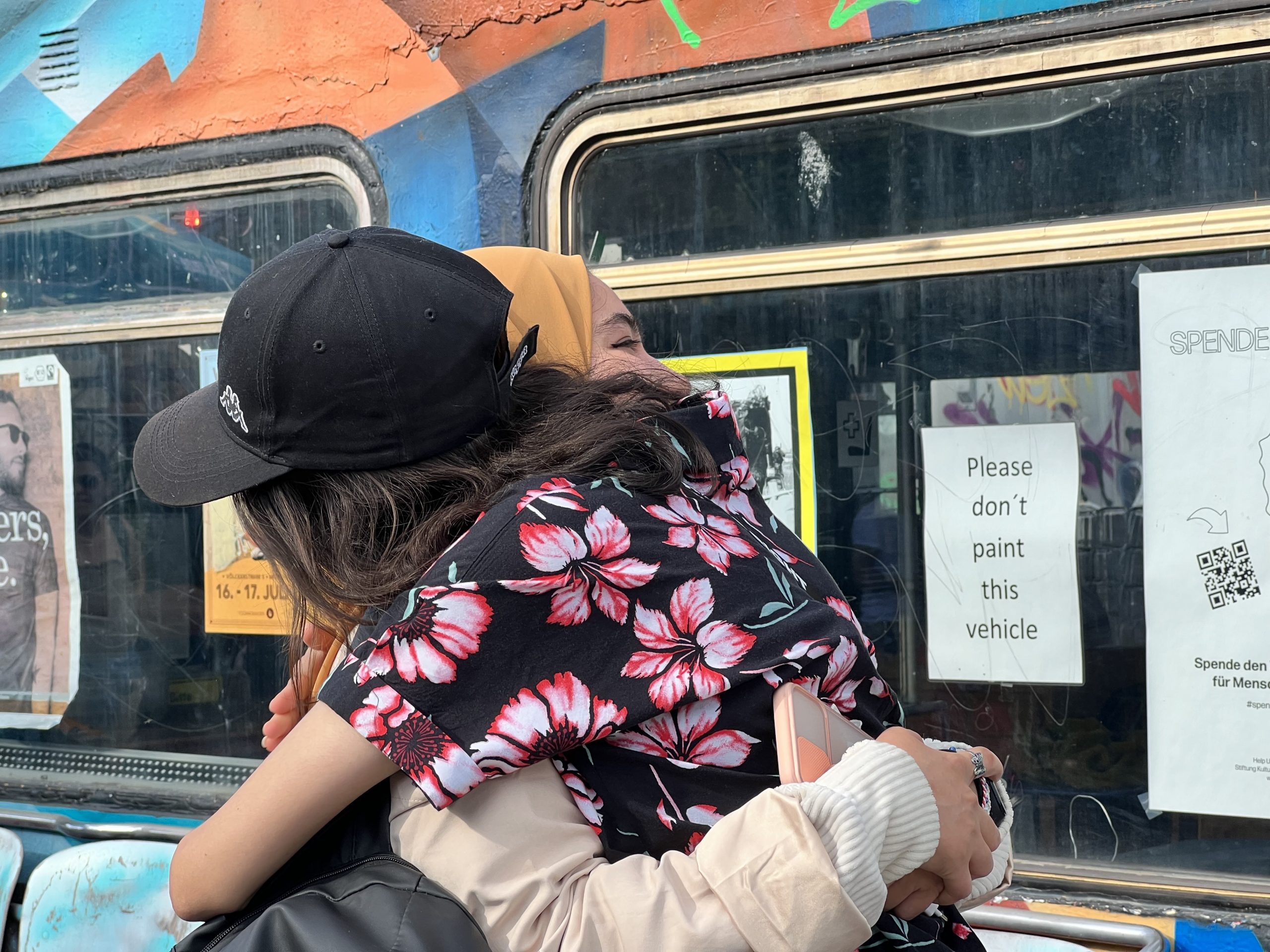 (Albania, Montenegro, Bosnia and Herzegovina, Croatia, Slovenia, Italy). The hardest and the most violent border control had Croatia. "The were hitting single men close to death. They were taking their clothes, they were not even looking to pregnant women and were just beating all."
I had many things to talk about, specially the effect of being in our activism group to become an activist herself in Bosnia's border. "I noticed the importance of group work, was hoping to at least have one of girls there to start the movements. But then I started it myself, asked other to protest. The first time everyone was saying "are you going to let us the police beat us" but I started and asked some journalists to cover it, The next day I saw hundreds of them behind me, supporting the protest."
The exhibition is fascinating for large size of each artists work to the food and music, Neda's art is shinning here. We all hope yo join all the artists together soon.
I am impressed to see the Ukrainian refugees art as well, Anastasia is one of them. In a short conversation after my speech she said "Your words really gave me energy that yes we are all here."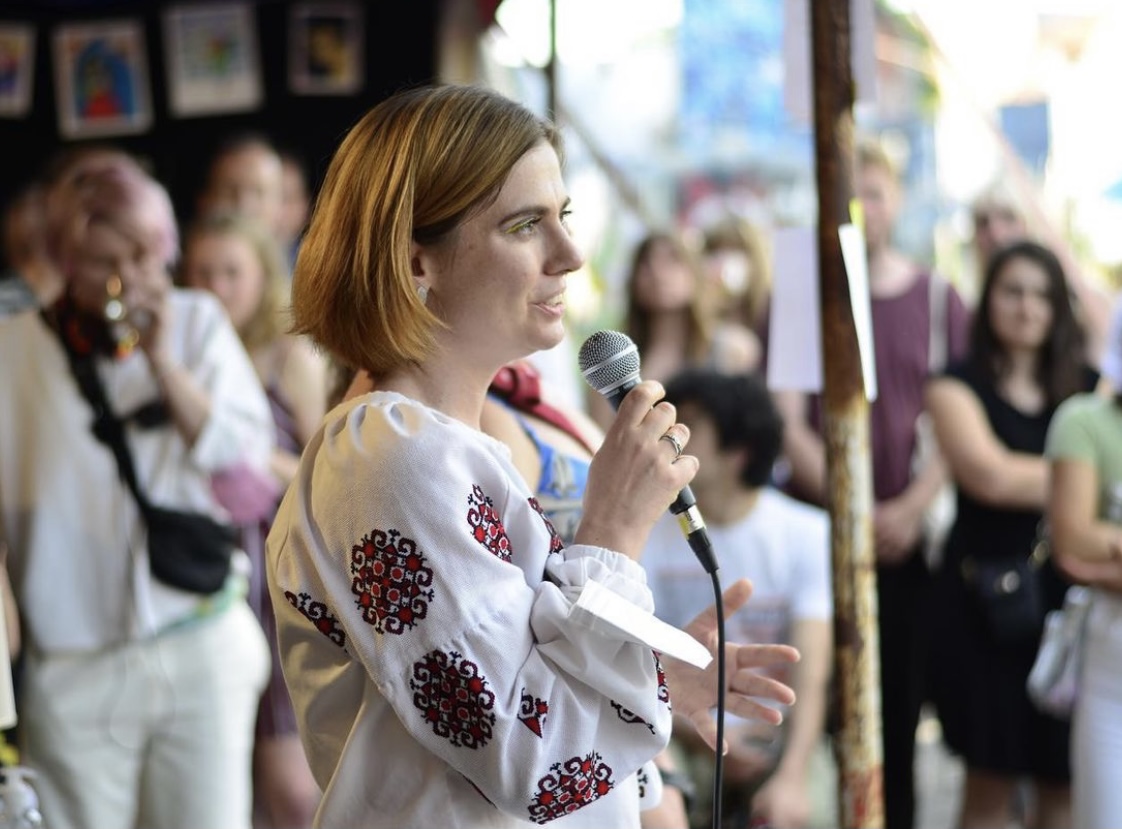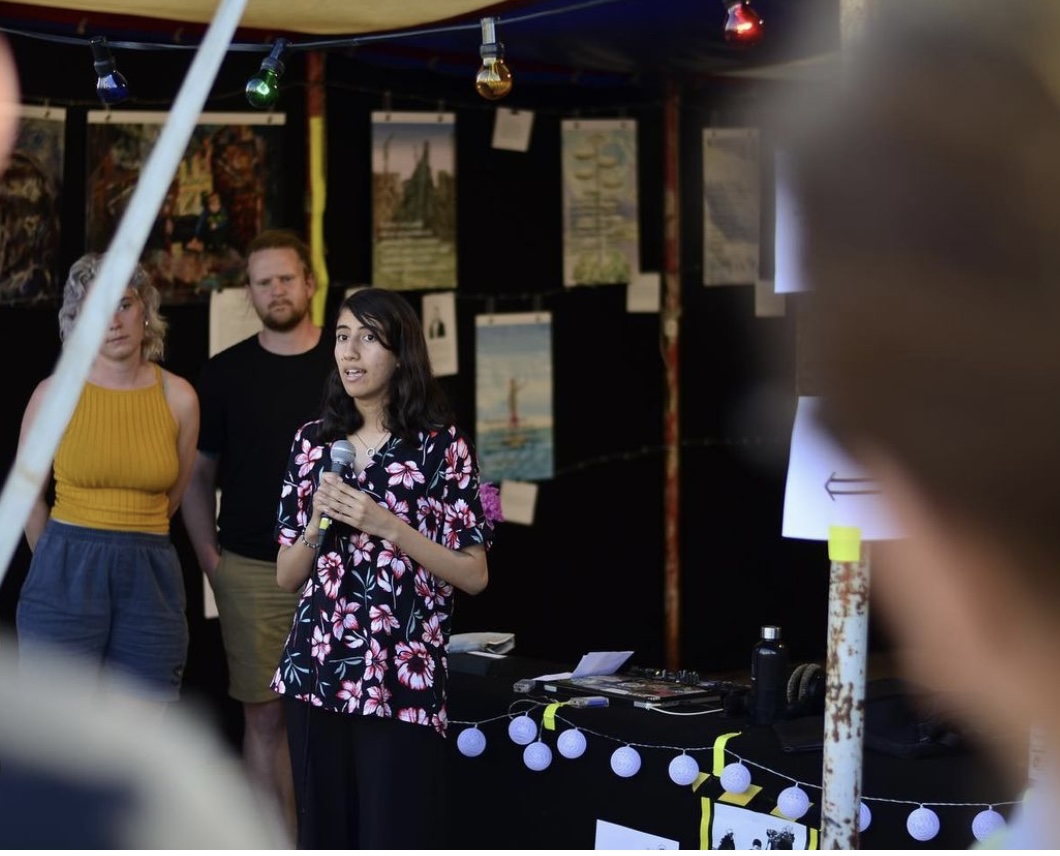 Kseniah was talking about the deep impact of news on her psychological condition, she is mother of two children. She is deeply loud artist and so young to believe that she is mother of two children.
"Do not read or watch the news so much, you need to take care of your mental health. You are vulnerable for all what you have been through and should give some pauses to yourself. You are a mother too and the news will just manipulate your emotions and take out your strength."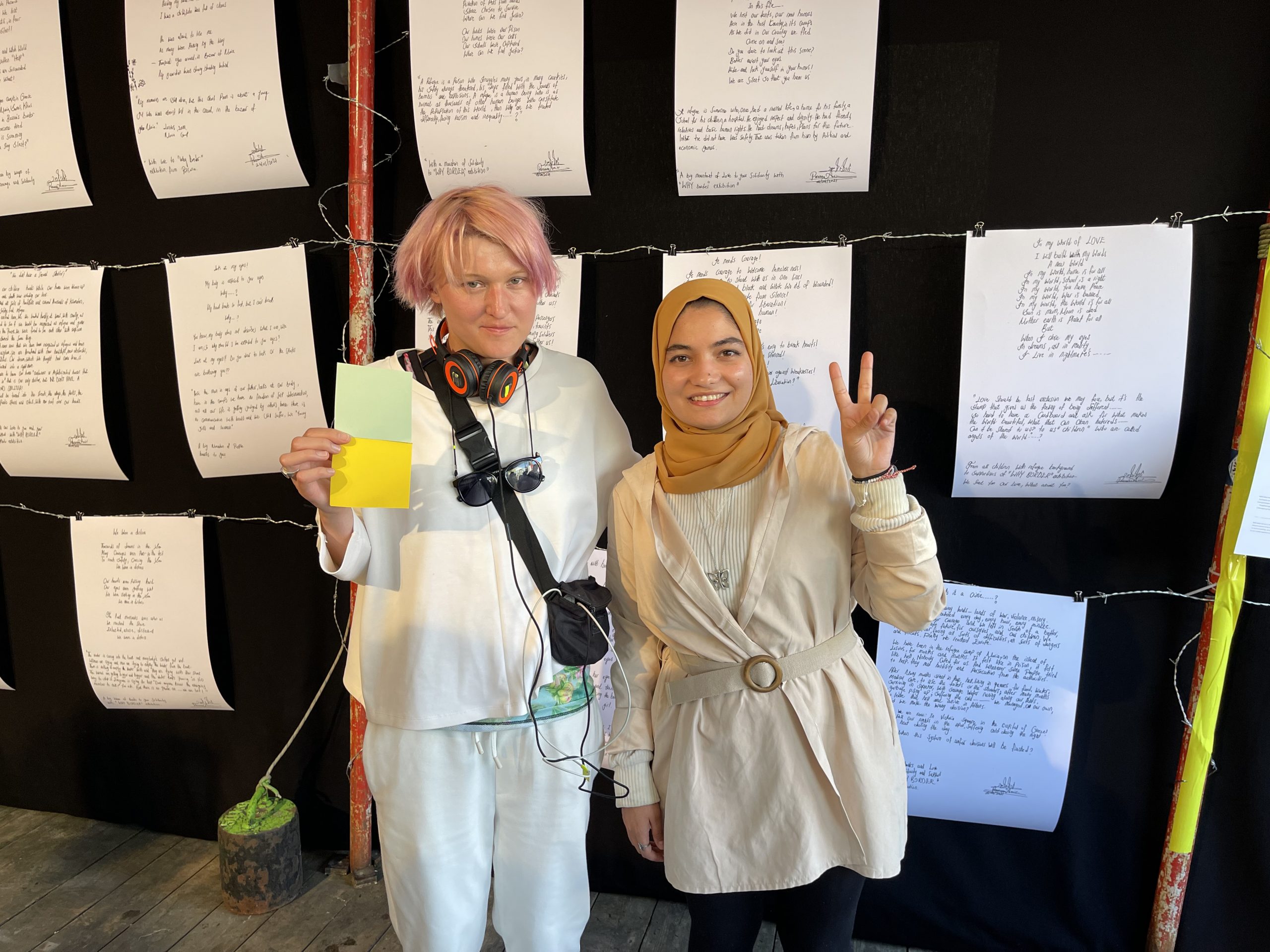 Their art is so deep and loud. Many words hidden behind the colours and a clear message. I can imagine the moments they had their hearts burning for their country and compatriots, talking to the colours and brushes. The world of artists is wider than what we see as a result on the canvas.
In that time I was saying myself, "the warm attendance of people is so heartwarming, it is what I was dreaming to see one day. They do not pass by each artist's work, but in fact they put all their attention, they read about each artists and discuss. This is a big achievement and this is how change forms. Even if the action is small, but this will prepare the people and will make my connection for wider actions."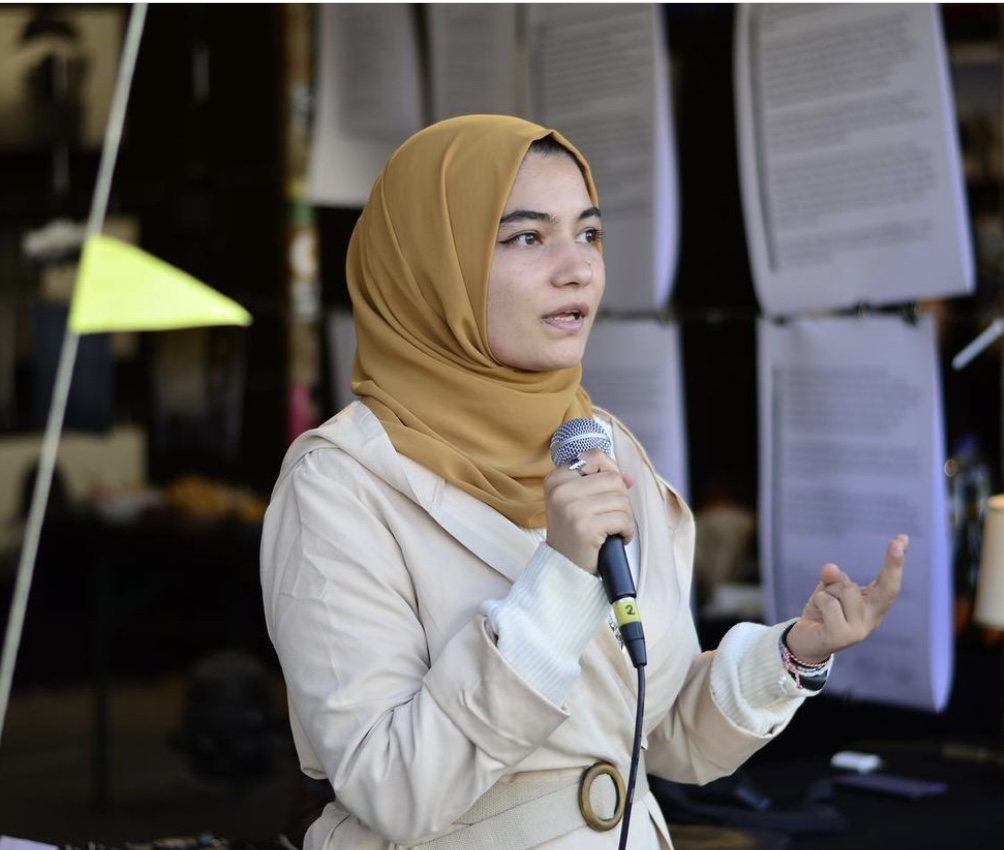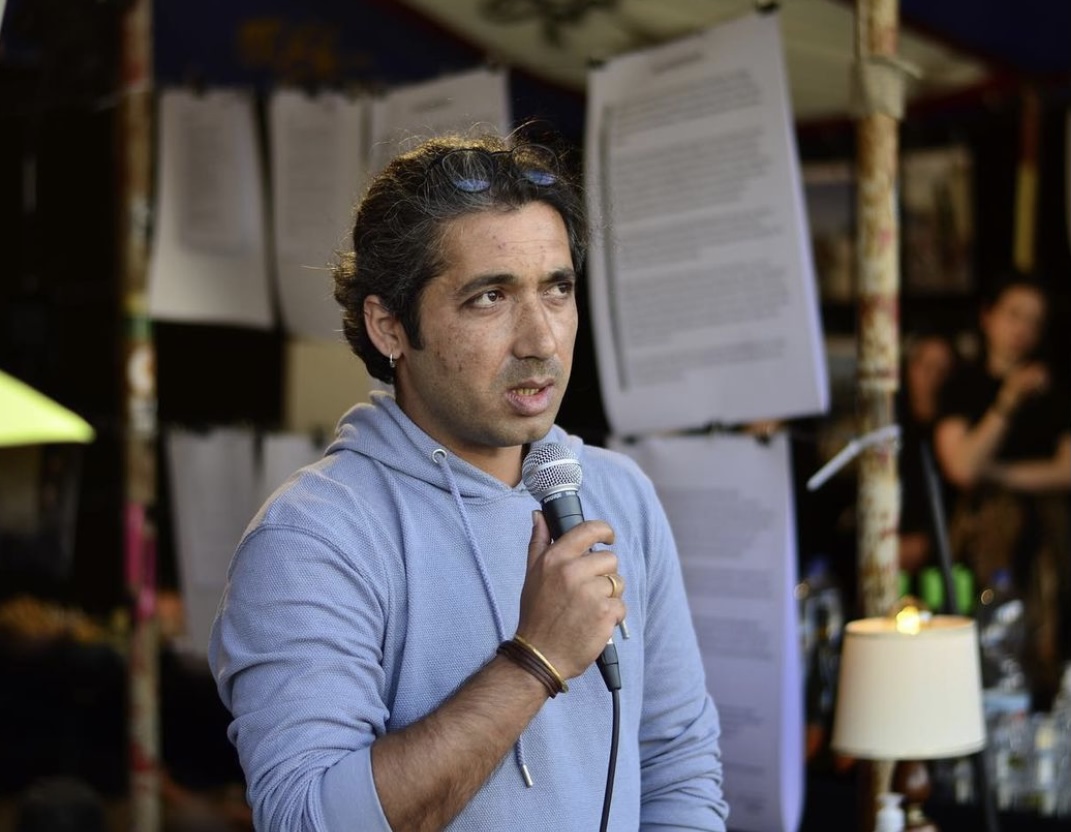 You really need to attend if you are want to know more of refugee condition and the way art can be a protest. If I call it an open school is for the fact you can join and hear yourself, not through mass media.
We simply put you in question of "WHY BORDERS ?" if Nahid was going to arrive in Germany, why she had to pass all those hardships in Bosnia, or if Neda was going to recognised as a refugee why she had to pass three years of her life in the camps as me. If refugees from Ukraine can get permit of Germany without passing any interviews, why can't my family?
I know the answer, but the low can not convince me. As law is to be changed, for Nahid who is afraid of Dublin and me who is exclude of the right to Freedom Of Movement.
But it is not a single side struggle anymore, We must stand before we are crushed under the oppression of politicians.