"Disabillity does not kill dreams"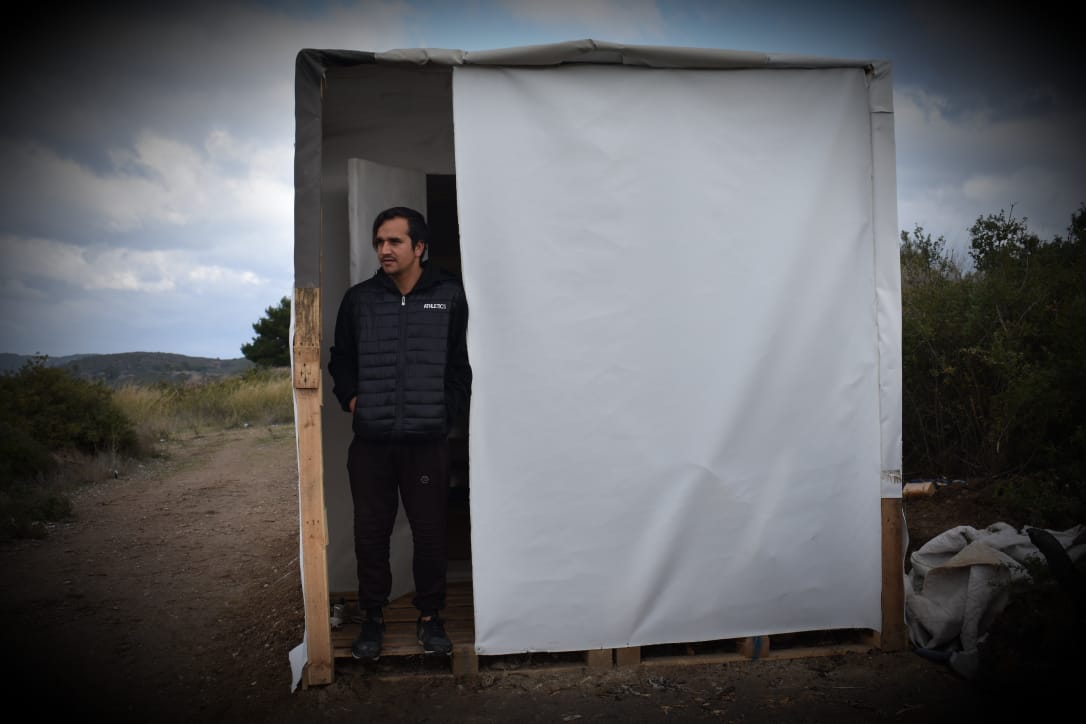 After a bomb attack, in the city of Herat, Afghanistan, which injured my leg terribly, I went to Iran. The doctors there wanted to amputate my leg. Luckily for me, there were some American doctors who did not agree and only operated on it. For five months after the operation, I had to use crutches and, after that period, I could start walking properly.
At that point, I decided to stay in Iran because I could find a job there. My family did not agree with my decision and were very displeased. The truth is that I was dealing with many difficulties, with many problems: I was not given an identity card; I had no access to social benefits and no access to education and health care. Not succeeding to get an identity card, I was disappointed and discouraged and felt humiliated by the reactions of the people around me.
I have many bitter memories from my life in Iran. The worst one is the treatment I faced when I went to buy bread from the bakery. The police saw me and started chasing me. Somehow, I managed to ran into the building where I worked. The police followed me inside and asked my fellow workers whether they knew and saw me entering. Thank God, they directed them away from my hiding place and I was rescued. That incident was very stressful and scared me terribly. I really didn't want to be arrested and be deported back to Afghanistan.
I was working in Iran for 4 years, but I was not content at all and could not envision a decent future for me in that country. It was then that I spoke with a smuggler and arranged for me and some of my friends to cross the Iranian border into Turkey. While passing the border, the police shot on us.
Fortunately none was injured. What a horrible scene!
Three months after I arrived in Turkey, I started working in a restaurant that was run by Turkish people in Van city. My salary was satisfactory, but I had to work like a machine to survive. That could not be called a life. I worked for three years in that restaurant, but there was no change in my life. I just went on and on, without any improvement in the conditions of my life. Every day
was the repetition of the previous one. I felt powerless with no strength, no desire or inspiration to continue that life.
Nevertheless, during those three years, I managed to put aside some money and I decided to use my savings to pay smugglers to get me out of Turkey.
After spending 3 nights in a forest my group was arrested by the police. I did not give up. I made two more attempts and the third time around I succeeded to cross from Turkey to Lesvos, Greece.
I arrived at the Moria camp, on Lesvos, in July 2019. They gave me a tent as a single man. Many people in the camp who suffered disabilities and were vulnerable were transferred to other places. Although my disability made life in Moria very difficult for me, I was not given the opportunity to be transferred from the island to the mainland. So, I decided to continue my journey illegally.
And I managed to get by ship to Athens and, from there, to the Ritsona camp, a few kilometres outside the city.
I reached Ritsona on 18 March 2020. Upon my arrival, however, my cash card, which allowed me access to the allotment given by the Greek government to refugees, was cut off. The camp didn't want to register me since my trip over had not been authorised by the camp in Moria.
Here my world is dark and, as time goes by, I am getting more and more depressed. I found a bed to sleep in one of the prefabricated houses, but I was not allowed to stay there during the day and I had to leave the house.
From morning till evening, I wandered around the camp keeping myself busy moving from one place to another, speaking with the owners of the small markets that had been organized by refugees in the camp.
Later on, I decided to find another solution to my need for a shelter. I constructed a small makeshift tent to give myself a safe roof and avoid becoming a weight on the arms of other people. Of course, I have no oven here, no heater, no toilet, no electricity. I am absolutely alone and there is no consideration for my life.
I fear that I will lose my hope, my motivation and my concentration about my life, as there is no activity for anyone of us. I am interested in history and, as much as I can, I have been reading and researching on my own.
I don't know how long this uncertain condition will continue. Stuck in this prison, how could I gain some freedom? How long should I and many like me live here?
While all the European countries present themselves as defenders of human rights, why are we left totally alone?