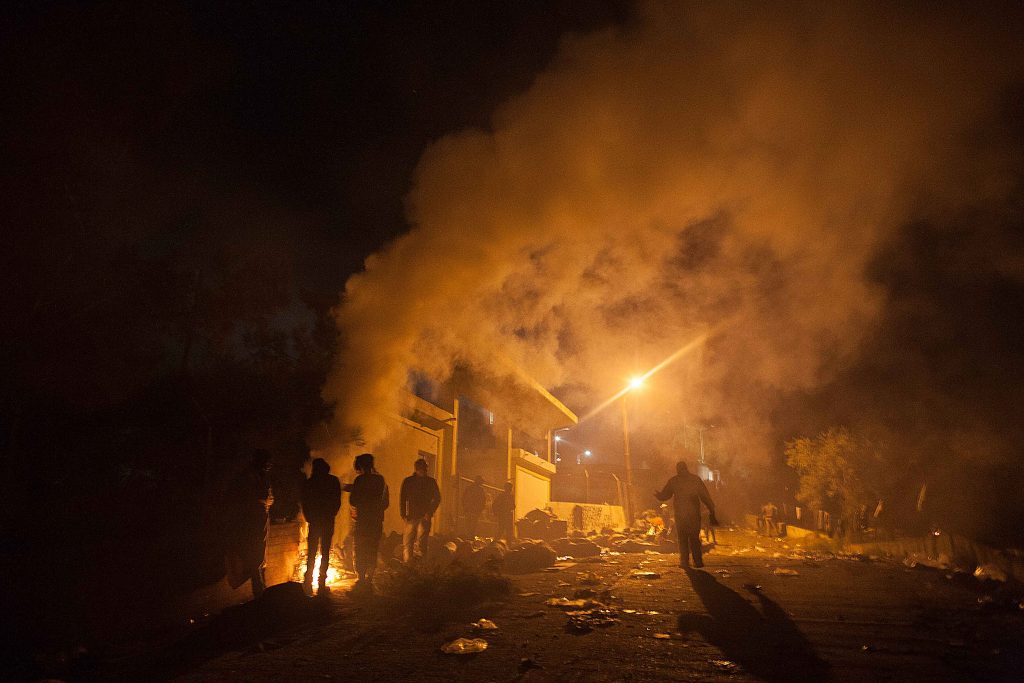 Author: A migratory girl
Seeking for protection in a world of war
Where is safety?
In a camp with 14,000 refugees coming from different places of earth living under inhuman conditions one piled upon the other, the authorities can do very little to protect us. In fact, the miserable conditions they force us to live in, the inhuman laws and rules they subject us to create a small world of violence – a form of systematic violence against all of us.
If you live this violence day by day, you become part of it. In the end we humans, who are currently refugees in your Europe, must defend ourselves, our tents and our families against a generalised violence from above, but also from all sides. This violence can come come from any side now.
Where is safety?
If you live under conditions not worth for animals, violent conditions, then you can become violent any time yourself even if you share the same pain.
I feel powerless against this violence. I feel it crawling in our veins. I don't want to become a part of this. I feel shame, when I see anger growing between people who suffer the same pain and shame when I feel anger rising inside me.
Continue reading

Letter to the World from Moria (No. 10)