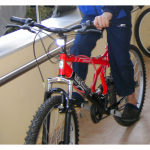 I am 9 years old and I like the colour orange. I am from Afghanistan and I went to Europe by myself. We were three boys: me, my friend (10 years old) and his brother (17). It took me two months from Afghanistan to Greece, I had to pay 14.000 Euro.
I decided to leave by myself. I am the eldest of my brothers and sisters. My father said that he respects my decision. I don't fell like a boy now. I am a man. But I respect what my father tells me to do. I am waiting for his advise about my future.
In my home village there were many mountains around and beautiful gardens full of all kinds of fruits. I went to school for two years and I was a good student. I liked mathmatics a lot. But I can not read and wright well now. I want to learn it again and I want to learn English and computer.
If I could do anything, or have everything I would have a lot of money so I can help the poor people. 
When I think about Greece, first think I want  to leave Greece as soon as possible
and go to Germany, my brothers live there.  My wish is to continue studying, to work and later marry. I want to make my life, a better life. I want to become a doctor, or work in a hotel. And I want to be with my family! I wish to go back to them one day, maybe after 10 years? I really want to see my parents.
I want the Greek country to give passports to the refugees.
From European countries I like Germany the best, because they give passport to refugees. But I don't mind where I will live. I just want to go to school.
I like playing football and to ride the bike. Many times I also sit alone in my room.
All people here are nice and the same good. I like to be friends with everybody!
If I would be an animal, I would be a deer. because I like them very much and they are beautiful.